Growing with our Clients
In order to honor our clients' confidence in us and to consistently deliver optimum results,
KTB will strive to lead innovation in the financial markets, while adhering to a strict ethical code.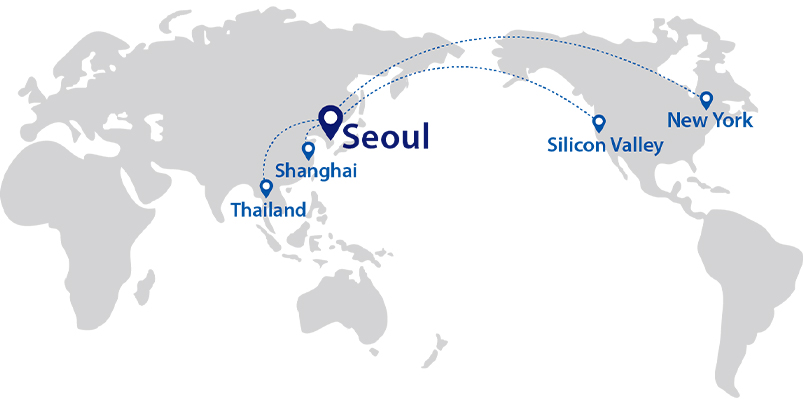 History
Originally founded in 1981 as Korea Technology Development Company, a government-funded investment vehicle specializing in technology-related investment opportunities, KTB Financial Group("KTB") has since grown into a comprehensive financial group offering a wide range of financial services, including securities, asset management, venture capital and private equity. We, KTB, also have expanded our global network by actively entering overseas markets includes the United States, China and Thailand.
KTB has been
steadily growing.
1981

1981. 05

Established Korea Technology Development Company

1999

1999. 09

Established KTB Asset Management

2000

2000. 12

Established KTB U.S. entity(KTB Ventures)

2008

2008. 06

Established KTB Network(Venture Capital)

2008. 07

Established KTB Securities Thailand
Established KTB Investment & Securities

2012

2012. 04

Established KTB Private Equity(Spin-off from KTB Investment & Securities PE Division)

2019

2019. 07

Established KTB New York
Businesses
Investment Banking

"Experts in structured finance"

KTB's Investment Banking professional have long played leading role professionals in the structured finance market, with strong expertise in a wide range of alternative investment products, including real estate / SOC, aircraft and ship financing and renewable energy. KTB employs a variety of advanced financial techniques in raising capital for large-scale projects and long-term investment opportunities for institutional clients.
KTB provides truly presents customized solutions that address the diversified financial needs of our corporate clients.
Wholesale Brokerage

"Speedy and accurate response to client's requests"

Institutional investors need a trusted partner who can provide speedy and accurate solutions in order to maximize their returns. KTB offers a wide-ranging financial product lineup for institutional investors that goes beyond the traditional offerings such as stock, bonds and derivatives and have been able to maintain its status as one of the preferred partners for institutional investors.
Research Center

"Conducting research to help clients"

Today's financial markets require an investment strategy that can adapt to the fast-changing market conditions. KTB Research Center provides up-to-date and insightful market information, based on the accumulated knowledge base and expertise of industry leading analysts.
FICC

"KTB's solution for both return and risk management"

In this rapidly changing economy, traditional assets such as stocks and bonds are constantly challenged in terms of volatility and yield. To overcome the limitations of the traditional assets, KTB offers a variety of OTC derivative products with various risk-return profiles for investors with a focus on derivative-linked securities (ELS, DLS).
Retail Financial services

"KTB for smarter individual investors"

Both individual and corporate investors require a stable trading platform, a variety of financial instruments and in-depth investment consulting services. KTB has been effectively dealing with such customer needs through various retail services, including online account opening and customized Wrap Account services

* Wrap Account : managed account with annual based fee
Subsidiaries